Spruce Grove is a beautiful, young, and vibrant city that's home to families of all ages, and according to their city website, mostly young families. As a family-owned business, Euro Yard Service understands the value of your time and the challenges of balancing work, commuting, and family responsibilities with maintaining a beautiful yard and landscape. This is one of the reasons why we provide Spruce Grove Lawn and Yard Service.
When you return home from your daily commute, whether it's from a nearby growing business or a longer commute from Edmonton and surrounding areas, you deserve to relax and enjoy the simple life that comes with living in a smaller city. Our team is here to help you achieve that goal by taking care of all the big and little details of landscaping, lawn care, and yard maintenance for your home in Spruce Grove.
We want you to have more leisure time to enjoy Spruce Grove's trails, golf courses, leisure centers, ice rinks, and local businesses and restaurants. Our experienced team will ensure that your yard and landscape look their best, so you can take pride in your home and spend your free time doing the things you love. Let us help you achieve the relaxing and stress-free lifestyle that you deserve in the beautiful city of Spruce Grove.
Why choose Euro Yard Service for your Spruce Grove Lawn and Yard Service needs? 
You deserve to feel proud of your biggest investment – your home – every time you see it. We understand how important it is to have a sense of peace and joy when you pull into your driveway, instead of feeling like there's more work to do. That's why we're here to help provide you with peace of mind. Our goal is to ensure that you feel relieved, satisfied, and proud that you've entrusted us to take care of your outside oasis. Imagine spending time with your family in a beautiful yard after a long workday, hosting friends around a cozy backyard fire on the weekends, or simply looking out your window on a cold, snowy winter day and feeling a sense of warmth and contentment. We want to make that a reality for you.
The 4 Season Commitment
Ensure your yard and house look great throughout the year with our Spruce Grove lawn and yard service. Relax and let us handle all the details, from impeccable spring cleanups to mowing lawns during the summer, clearing leaves in the fall, and ensuring sidewalks and driveways are cleared in the winter. We take pride in guaranteeing our work, and we take care of behind-the-scenes tasks, such as carefully selecting and screening employees, providing WCB coverage, and having liability insurance.
Our experienced and knowledgeable team understands what it takes to keep your outdoor space looking its best, and we make a year-round commitment to you. Your satisfaction is our priority, and we believe that the best advertisement is the positive reaction of your friends and neighbours when they see your yard.
We work closely with you to understand your specific yard care needs and ensure our services meet your expectations. Our professional and reliable equipment is always at the ready, and we take sanitation seriously by sterilizing our aerators and power rakes between each yard to minimize the risk of lawn disease cross-contamination like fairy rings. With our services, you can enjoy a beautiful yard without any of the stress and hassle of maintaining it yourself.
Experience a range of services tailored to help prepare your outdoor space for the spring and summer months. The services include basic lawn cleanups, maintenance packages, and specific services such as power raking, aeration, power edging, leaf cleanup and fertilization. We sterilize our power rake and aeration equipment after each yard to ensure its cleanliness and safety. Additionally, we bag or place all debris in organic waste carts for proper disposal. In order to provide our services, we need a minimum clearance of 34 inches for all gates. We also ask that any in-ground irrigation or wiring system be marked with flags prior to our arrival for service to ensure the safety of your property.
The lawn mowing service in Spruce Grove offers weekly mowing from May through September, up to 5 times per month, depending on weather conditions. Lawns will be cut between 2.5-3.5 inches during this period. Clippings are typically mulched whenever possible. Now is also a good time to mention some other services available, like lawn renovation/repair and watering. We also offer fertilization, bed mulching, shrub and hedge trimming.
Fall is a beautiful but busy season in Spruce Grove, with warm days and colder nights and turning leaves. A variety of tailor-made yard cleanup services are available, including leaf cleanup, flower bed cleanup, shrub and hedge pruning. Also select lawn aeration, fertilization, compost topdressing, grass cutting, lawn edging, and eaves trough cleaning. Fall is one of the most important time to invest into your yard as it's leading to a greener, healthier lawn in the spring as well as it gives your yard a head start for the next year.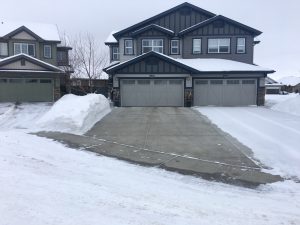 Snow and Ice Management Services
Premium snow removal and ice management service is offered for residential properties in Spruce Grove. Recurring snow removal is available with three service levels, including Premium, Standard, and Basic. They differ in the number of visits and ice management options. One-time snow removal and short-terms are also available.
Enjoy the Magic of the Winter Wonderland from the warmth of your home.
Enjoy a cozy fire with our premium firewood. You can choose from convenient 1 cubic foot mesh bags or bulk ⅓ cord quantities. All pieces are cut to 16 inches in length and have a moisture content of 20% or less. This will ensure they are ready to burn. Our bagged wood is bark-free and comes with two pouches of firestarter for your convenience. You can also select from different types of wood blends. Choose from the all-time favorite Tamarack/Spruce/Pine, the classic high heat value Hardwood Mix. Our Aspen/Poplar Mix is the more economical choice. We offer free delivery service of our firewood to your doorstep. Sit back and relax without the hassle of driving to a wood yard to pick it up.
Our Spruce Grove Lawn and Yard Service Commitment to You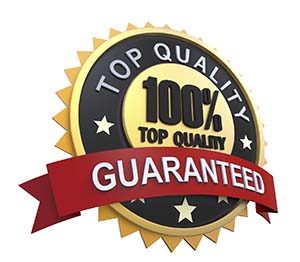 Our no-risk money-back guarantee ensures that you will experience punctual, reliable service and 100% satisfaction with our services. We hire only passionate and pleasant team members who are dedicated to listening to your specific yard care needs. Our team is always available to take your calls and promptly address your concerns. We make sure that you receive the best service possible. We arrive on time and allocate enough time to complete the job thoroughly.
Our ultimate goal is to leave your home looking amazing. We want you to be proud to show it off to your family and friends. We take pride in our work and provide transparent and accountable service. Additionally, we clean up after ourselves so that you have real time to relax and enjoy your yard with loved ones.
We believe that building long-term relationships with our clients is crucial to our success. Therefore, we strive to achieve this through transparency and accountability. We will keep you informed every step of the way if we experience any delays. We will never leave you on hold or disregard your concerns. Our team is passionate about the small details that can transform your yard into a relaxing oasis. We work diligently to meet every aspect of your yard care needs.
Our Euro Yard Service founder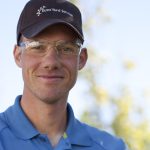 Rudi is committed to making a great impression on you, and your neighbours, in Spruce Grove. He has been in the landscape, yard and lawn care business in Alberta since 2007. Creating masterpieces through dedication, ingenuity and a pursuit of excellence. Rudi sets the standard for yard care and business integrity. Client testimonies say things like "You will wish you had known about his company sooner." His work is a true display of his values and what matters most to him. Please check out our client testimonials that speak not only about the performed work but also about a business owner that stands out in the Spruce Grove community.
For more resources check out the City of Spruce Grove website.