About us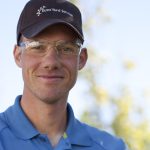 Rudi, the owner and founder of Euro Yard Service, grew up as the youngest of six in the heart of Germany. Early on he was in charge of mowing the lawn and other duties around his family's acreage. After high school, apprenticing in framing, roofing and carpentry he got his Bachelor of Engineering.
In 2001/2002 Rudi traveled around New Zealand and Malaysia, mostly on his bicycle, with a 2 month stop working on a small, family operated ski hill as a skiing instructor in the heart of the southern island of NZ. In 2004 he seized the opportunity to gain some work and life experience by responding to an advertisement to work in Alberta. One sunny afternoon, while sitting on a friends deck, a landscape company was driving down the road and made a huge impression with their rig. This was the moment sparking the idea of creating a landscape maintenance company.
It took three years until the idea came to life. Beginning the journey in 2007 with starting Artistic LawnCare it became clear to attract more than just lawn services. The company was then re-named to Euro Yard Service in 2009. With a small crew of very carefully selected helpers Rudi has achieved to gain a reputation to have Euro Yard Service be known for great quality and attention to details, which reflects in the raving reviews from happy clients.
When Rudi is not working, he enjoys spending time with his two dogs, Kaigo and Mishka, picking up weights in a gym or creating a new video for the Euro Yard Service YouTube channel. He also enjoys hiking, camping, skiing and snowboarding.