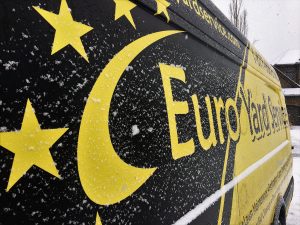 Edmonton is a bustling and growing city, filled with beautiful parks, trails and neighbourhoods. Working families, like you, reside in these neighbourhoods. Therefore, we want you to leave your Edmonton Lawn and Yard Service to us. Your piece of this city includes your home that you have invested in, and you want it to shine and be your own oasis in the midst of your busy work week. We can make that happen for you, freeing up your time to spend with your family and friends. We take your yard and make it our business to make it amazing, committing to it all year round.
Maybe you're retired and finally able to enjoy travelling and leisure in life. We can ensure you will have no worries or concerns about your home looking empty or uncared for because you are away. Your return home will be a great ending to that vacation you have always wanted to take or the day spent out, enjoying all that Edmonton and surrounding area has to offer. Let each time you drive up to your house bring you a sense of satisfaction and pride, knowing that your choice in hiring us was the right one.
You might love portions of yard work and not others. Perhaps clearing snow just isn't something you are up for anymore, or climbing ladders to clean eaves troughs might not be your thing. Let us take care of those jobs that make you want to run and hide. We will do it with a smile, knowing we are saving you from it, and we'll take on as much or as little as you need.
Why choose Euro Yard Service for your Edmonton Lawn and Yard service needs?
At Euro Yard Service, we understand how challenging it can be to find a dependable and trustworthy lawn and yard service in Edmonton. We commit ourselves to setting ourselves apart from the competition by delivering top-notch work that exceeds expectations. Our team is dedicated to building lasting relationships with our clients, and we strive to achieve this goal with every project we undertake. We strive to make every yard we work on the envy of your Edmonton neighbourhood.
Our staff works year-round to ensure that your needs for lawn and yard service in Edmonton are met, and we take pride in transforming first-time customers into satisfied, long-term clients. You can count on us to be available whenever you need us, as we offer an open-door policy and 100% satisfaction guarantee. Plus, our fluent English-speaking team is always ready to discuss your preferences and customize our services to fit your schedule and budget. Let us take your landscaping to the next level and give your property the attention it deserves.
The 4 Season Commitment
Ensure your yard and house look great throughout the year with our Edmonton lawn and yard service. Relax and let us handle all the details, from impeccable spring cleanups to mowing lawns during the summer, cleaning leaves in the fall, and ensuring sidewalks and driveways are cleared down to surface in the winter. We take pride in guaranteeing our work, and we take care of behind-the-scenes tasks, such as carefully selecting and screening employees, providing WCB coverage, and having liability insurance.
Our experienced and knowledgeable team understands what it takes to keep your outdoor space looking its best, and we make a year-round commitment to you. Your satisfaction is our priority, and we believe that the best advertisement is the positive reaction of your friends and neighbours when they see your yard.
We work closely with you to understand your specific yard care needs and ensure our services meet your expectations. Our professional and reliable equipment is always at the ready, and we take sanitation seriously by sterilizing our aerators and power rakes between each yard to minimize the risk of lawn disease cross-contamination like fairy rings. With our services, you can enjoy a beautiful yard without any of the stress and hassle of maintaining it yourself.
Get your outdoor space ready for spring and summer with our customizable range of services. We have a wide range of services to meet your lawn care needs. Our services include basic lawn cleanups and maintenance packages, as well as specific services such as power raking, aeration, power edging, leaf cleanup, and fertilization. For your safety, we sterilize our power rake and aeration equipment after every yard, and we always bag or place debris in organic waste carts.
Our team is committed to providing you with the highest quality service and ensuring that your outdoor space is in top condition for the season ahead.
Our lawn mowing service in Edmonton provides weekly mowing from May through September, up to 5 times per month, depending on weather conditions. We cut lawns between 2.5-3.5 inches during this period, and clippings are usually mulched whenever possible. In addition to our mowing service, we also offer other services such as lawn renovation/repair, watering, and fertilization. Bed mulching, shrub and hedge trimming will help make your yard "pop". We're dedicated to ensuring that your lawn is healthy and vibrant all season long.
As the temperature drops in Edmonton, fall brings a busy season for homeowners. With a range of yard projects on their to-do list, it can be overwhelming. But, we're here to help! Our team offers a variety of customized yard cleanup services to keep your yard looking its best. These services include leaf cleanup, flower bed cleanup, shrub and hedge pruning. Make your cleanup perfect with lawn aeration, fertilization, compost topdressing, grass cutting, lawn edging, and eaves trough cleaning. Whether you need one or all of these services, we can customize a plan to fit your needs and budget. So, sit back and enjoy the beautiful fall scenery while we take care of the hard work.
Investing in your yard during the fall season is crucial for a healthier and greener lawn come springtime.
Last but certainly not least, is winter. We provide top-tier snow removal and ice management services for residential properties in Edmonton. You can choose from three service levels, namely Premium, Standard, and Basic. They vary in the number of visits and ice management options. We also offer one-time snow removal and short-term options.

No matter what Mother Nature comes up with…we keep client properties safe all winter.
Get cozy with premium firewood. Available in 1 cubic ft mesh bags or bulk quantities of ⅓ cord. Expertly cut to 16 inches in length with <20% moisture content for optimal burning. Bark-free bagged wood with 2 firestarter pouches. Choose from Tamarack/Spruce/Pine, Hardwood Mix, or Aspen/Poplar Mix. FREE delivery to Edmonton Postal Codes T5T, T6M, and T6R. Enjoy the warmth and relaxation of a fire without leaving your home.
Our Edmonton Lawn and Yard Service Commitment to You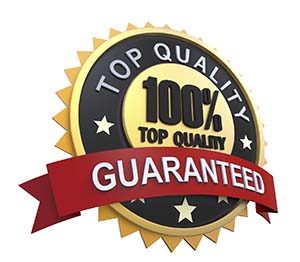 Our team is committed to providing you with reliable and timely service. We back it up with a no-risk money-back guarantee. Additionally, we understand the importance of listening to your specific yard care needs. That's why we hire only friendly and dedicated team members who are passionate about their work. When you call us, our lines are always open to answer your calls and address your concerns. We make sure to arrive on time and allocate enough time to complete the job thoroughly.
Our top priority is leaving your home looking amazing. You can proudly show it off to your family and friends. We take pride in our work and provide transparent and accountable service. Moreover, our team cleans up after ourselves and ensures that you have plenty of real-time off to relax. It also gives you more time to enjoy your yard with your loved ones. Building long-term relationships with our clients is of great value to us. That's why we understand that transparency and accountability are the keys to our success. In case of any delays, we keep you informed every step of the way.
Your concerns are never ignored or put on hold because we value your satisfaction. Every small detail is important to us, as it contributes to transforming your yard into a relaxing oasis. We are dedicated to meeting all of your yard care needs and work hard to ensure your complete satisfaction.
Our Euro Yard Service founder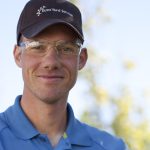 Rudi, who grew up on an acreage in Germany and currently lives south of Spruce Grove with his 2 dogs, has always been passionate about yard care. His extensive travel experience has allowed him to understand the common desire of homeowners to have a beautiful outdoor space. Rudi aims to exceed his customers' expectations and has earned a reputation for his attention to detail, reliability, and friendly demeanor. Check out our social media on Facebook and YouTube for landscaping tips and examples of our work.
Check out the official City of Edmonton website for resources.