Yard Service in Spruce Grove
The beautiful, young and vibrant city of Spruce Grove. Home to families of all ages but according to their city website, mostly young families. Families that work, commute and focus on their home and children. We at Euro Yard Service in Spruce Grove, understand what that means as far as your time is concerned. It is tough to balance all of this and keep up on your yard work and all that good landscaping requires. When you return to your home, after either a short commute from a nearby growing business; or a longer commute from Edmonton and surrounding areas; your choice to move to a smaller city includes a desire to have a more quiet and simple life. Let us help you with that goal and take care of the big and little details of landscaping, lawn and yard care for your home in the aspiring city of Spruce Grove. Your leisure time needs to be filled with enjoying Spruce Grove's trails, an afternoon out golfing, heading out to their leisure centres and ice rinks or shopping, and dining out in some of their amazing local businesses and restaurants. 
Why choose Euro Yard Service for
your landscaping
needs
? 
Your home is your biggest investment. You want it to look good every day and every time you drive up to it. We want the same for you! That moment when you pull into your driveway should bring a sense of peace. Not a sense of more work to do. We have made it our business to help provide you with that sense of peace. We want to ensure that you feel a sense of relief, satisfaction and pride that you hired us to take care of your outside oasis. Whether it be when you are out in your yard at the end of your work day spending time with your family, on the weekend visiting with friends around your backyard fire or warm and cozy, looking out your window after a cold winter blizzard. 
The 4 season commitment
: 
In addition to spring clean up, your lawn will be mowed in the summer, leaves cleaned up in the fall, and sidewalks and driveway cleared in the winter. We guarantee all of our work. We make sure the behind the scenes logistics are taken care of. We carefully screen and select our employees, cover them with WCB, have insurance for our business and ensure that our scheduling always meets up with reasonable and attainable deadlines. We are not some random, fly by night yard care business. 
We are knowledgeable and experienced in what it takes to keep a yard and house looking good on the outside. We make a year round commitment to you and know that the best advertisement is your friends and neighbours reaction when they walk up to your yard.
We will take your yard through a year round process and are prepared for what your lawn and yard need to look their best through each season. Our equipment is reliable and professional. Aerators and power rakes are sanitized between each yard to minimize the potential of bringing in diseases like fairy rings.
Spring Clean Up Services
We offer spring services like fertilizing, aeration, power raking, power lawn edging and spring clean up. 

Lawn Care Services
Summer can include lawn mowing, watering, hedge trimming and vacation care. 

Fall Cleanup Services
Fall brings leaf cleanup, eavestrough cleaning and lawn sweeping. 
Winter Clean Up Services
Followed by the winter when we will take care of all your snow and ice management.
We offer some valuable extra services
: 
Even if your lawn is old and tired or you need a brand new one; we can arrange for new sod up to 1,000 sq ft. We can also apply topdressing and overseed to keep it looking lush'n green. We can offer advice if you have some concerning issues with your lawn and do not know what to do next. 
Our Landscape
and Yard care commitment to you
: 
Besides our no risk money back guarantee, we will be punctual, reliable and strive towards 100% client satisfaction. We also have staff that are pleasant and passionate about their work. We will show up when we say we will and schedule enough time to ensure our work is done completely. We are always available for your call and are happy to listen to any of your concerns and do our best to meet your yard care needs. 
Best of all, we clean up after ourselves and will not leave a home until it looks so amazing that you will want to show it off. Our staff all speak fluent English and are happy to hear about the detailed care you expect. Our job while you are working hard at your job; is to ensure you have actual time off at the end of your work day and week. 
Most of all we love to turn new customers into forever clients. We believe in transparency and that means we need to have a commitment to our work. We will not leave you on hold, make you call over and over to get a hold of us, ignore you or refuse to fix any concerns you have. If we are delayed in getting to you, we will always let you know why and keep you aware of any changes in our schedules. 
We are interested in the small details that will transform your yard into a place of relaxation where you can rejuvenate with your family and friends. 
Our Euro Yard Service founder
: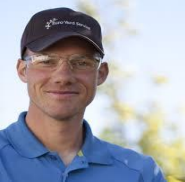 Rudi is committed to making a great impression on you, and your neighbours, in Spruce Grove. He has been in the landscape, yard and lawn care business in Alberta since 2007. Creating masterpieces through dedication, ingenuity and a pursuit of excellence. Rudi sets
the standard for yard care and business integrity. Client testimonies say things like "You will wish you had known about his company sooner." His work is a true display of his values and what matters most to him. Please check out our client testimonials that speak not only about the performed work but also about a business owner that stands out in the Spruce Grove community.