Euro Yard Service –  Edmonton

Edmonton is a bustling and growing city.  Filled with beautiful parks, trails and neighbourhoods.  Working families fill these neighbourhoods and include people like you.  We want you to leave your landscaping and yard care to us. Your piece of this city includes your home that you have invested in.  You want that investment to shine and be your own oasis in the midst of your busy work week.  We can make that happen for you and free up your time to spend with your family and friends.  We take your yard and make it our business to make it amazing!    We commit to it all year round.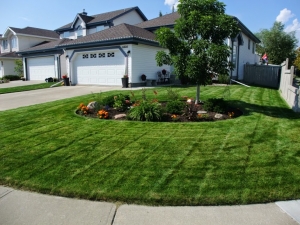 Maybe you are retired and finally able to enjoy travelling and leisure in life.  We are reliable and honest.  We can ensure you will have no worries or concerns about your home looking empty or uncared for because you are away.  Your return home will be a great ending to that vacation you have always wanted to take or the day spent out, enjoying all that Edmonton and surrounding area has to offer.  Let each time you drive up to your house bring you a sense of satisfaction and pride knowing that your choice in hiring us was the right one.
You might love portions of yard work and not others.  Maybe clearing snow just isn't something you are up for anymore.  Climbing ladders to clean eavestroughs might not be your thing.   Let us take care of those jobs that make you want to run and hide.  We will do it with a smile knowing we are saving you from it.  We will take on as much or as little as you need.
Why choose Euro Yard Service for your landscaping needs?
We recognize how hard it is to find good, reliable landscaping companies today.  We choose to be different.  It is our desire to be committed to our clients over the long term.  In order to do that, our work has to set the bar for other companies to reach for.  We strive to make each home we work at, the jewel of their Edmonton neighbourhood.  That can only be done through a year round working relationship and our staff as a team, work towards this goal.  We are not a fly by night landscaping company.  We turn our first time customers into long term clients that are happy with us, year after year.  All our staff speak fluent English and can easily discuss your preferences with you.
We are local and have an open door policy.  You can call us anytime and we will answer the phone.  We have a 100% satisfaction guarantee and our work is meant to measure up to this, every day.  We are flexible and will work with you to make it fit your life and your budget.
The 4 season commitment: 
In Edmonton, Alberta our yards face a large amount of change as our years go through their cycles.  We live and work in a climate that comes with seasons and each one brings its own unique set of landscaping challenges.  Euro Yard Service is a total service company that can be relied on in each of those seasons.  
Spring cleanup can include: 
aeration, removal of thatch, raking, and weed control or fertilizer application

hedge trimming and edging for your lawn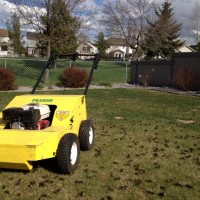 blow out flower gardens and those tight spots that tend to fill up with leaves and debris

add on charge value features like pet waste clean up and excessive debris/trash clean up
Summer brings maintenance.  It can be daunting to keep up with that lush growing lawn.  We can:
clean up debris after storms roll through

visit your property up to 5 times a month during the summer season which lasts from May until September

mulch lawn clippings and offer string trimming in the hard to reach spots

Offer secure and reliable billing at the beginning of each month to keep services uninterrupted
Fall in Edmonton can be breathtaking.  But it also brings extra work in the yard and it is preparation time for the coming winter.  Besides leaf clean up in every area; we also offer:
topdressing, overseeding and winter fertilizer 

trim trees and hedges 

clean out flower beds and eavestroughs

Add on charge value features here can include apple/fruit clean up and pine cone clean up both with bagging and disposal of debris
Last but certainly not least, is winter.  Truly a unique season that sets us apart from many parts of the world but can also turn your beautiful oasis into a hazard zone overnight.  We can not only clear the snow but also ensure ice build up is dealt with and managed. We offer 3 different levels of service and hope that one will fit  your budget. Please see our Snow Removal page for our unique programs and our winter services.
Extras that make us stand out:
We can assess what's happening in each yard and what it might take to make it amazing.  To facilitate this, Euro Yard Service can offer advice both in person and in learning pages on our website.  Because not everyone has a lawn that can be fixed;  we can provide new sod up to 1000 square feet and can offer a complete lawn renovation. We can also apply topdressing, fertilizer and overseed to keep it looking lush'n green. We are there to help you decide what the next steps are in bringing your yard to its fullest potential.  Our equipment is reliable and professional. Aerators and power rakes are sanitized between each yard to minimize the potential of bringing in diseases like fairy rings.
Our Landscape and Yard care commitment to you: 
We guarantee our work and strive for 100% customer satisfaction.  As a result, we will not stop until it is right.  We will fix the issue at no extra cost to you and even bring in another company of your choice, to complete the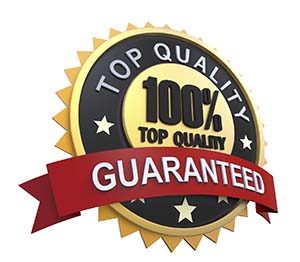 work if in the end, it still isn't to your standards.   We keep you informed of any delays and ensure our schedules give us enough time to complete each job properly.  We are insured and cover our employees with WCB.  Our screened staff are passionate about what we do.  
Our Euro Yard Service founder: 
Rudi grew up on an acreage in Germany where he was responsible for the yard care.  He also has lived south of Spruce Grove on an acreage since 2005.  Travelling to different parts of the world has given him an appreciation of what most homeowners have in common; a desire to have their home be an oasis.  He saw the standards that other landscaping companies have and made it his goal to go above and beyond.  He takes pride in his work and his company.  His customer testimonials speak of his attention to detail, courteous manner, friendliness and reliability.  You will not be disappointed that you chose him over others.  Check out their Facebook page for videos and tips on all things landscaping plus more pictures of their work.